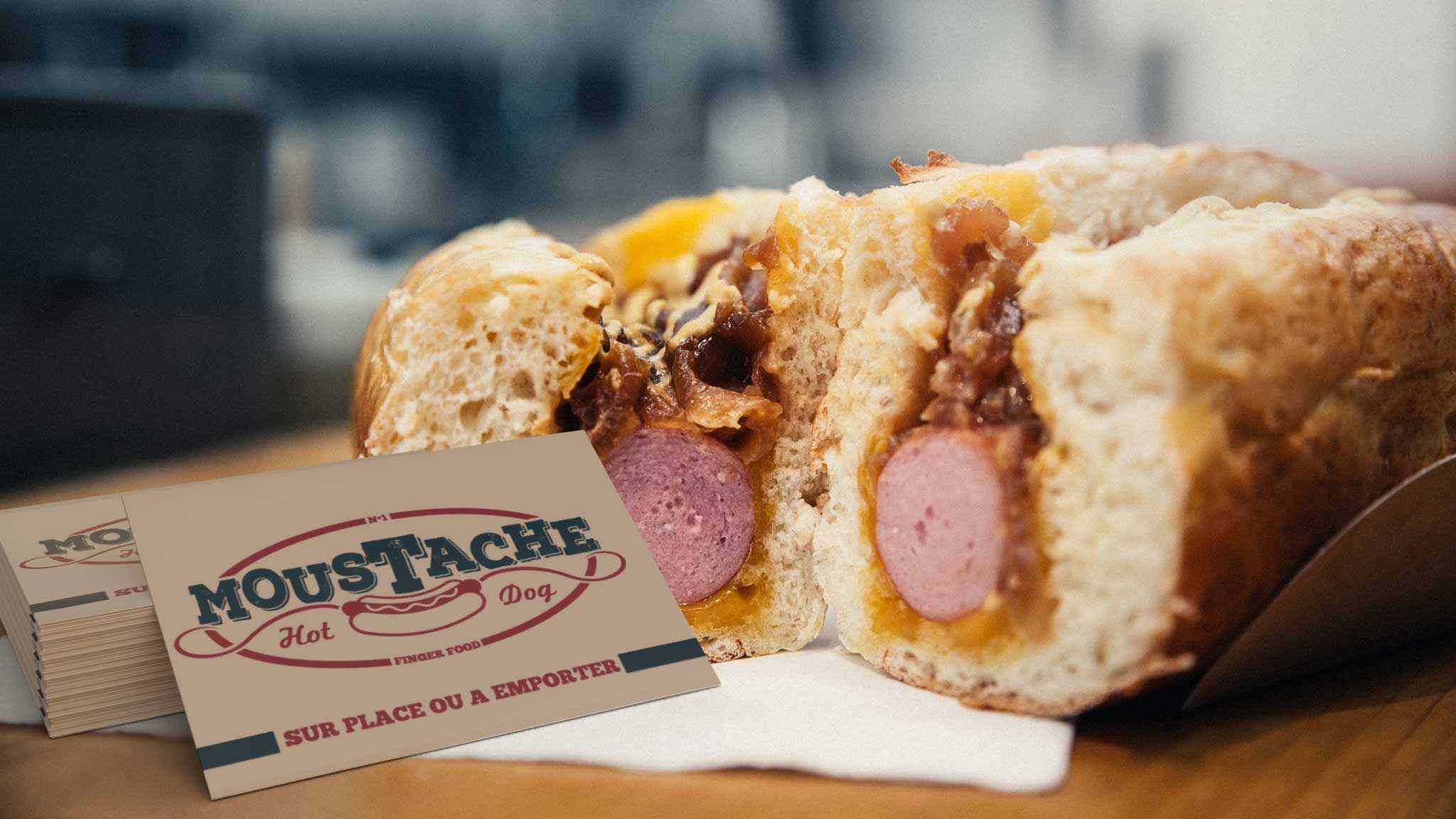 MOUSTACHE HOT DOG / RODEZ

Logo Design / Charte Graphique / Site Web
Moustache Hot Dog is a small snack for hot-dog lovers, the goal was to have something retro and modern, the shop look amazing, we did the branding, the stationary, the stickers, and some painting with a local artist.
Before the opening we introduce them on facebook with one post a day to promote their products. After a year now, Moustache is known as famous for their hot-dogs.